NEWS
TSUNEISHI FACILITIES & CRAFT Aims to Build the World's First Hydrogen-Powered Passenger Ferry
2019年9月12日
TSUNEISHI FACILITIES & CRAFT
[Products]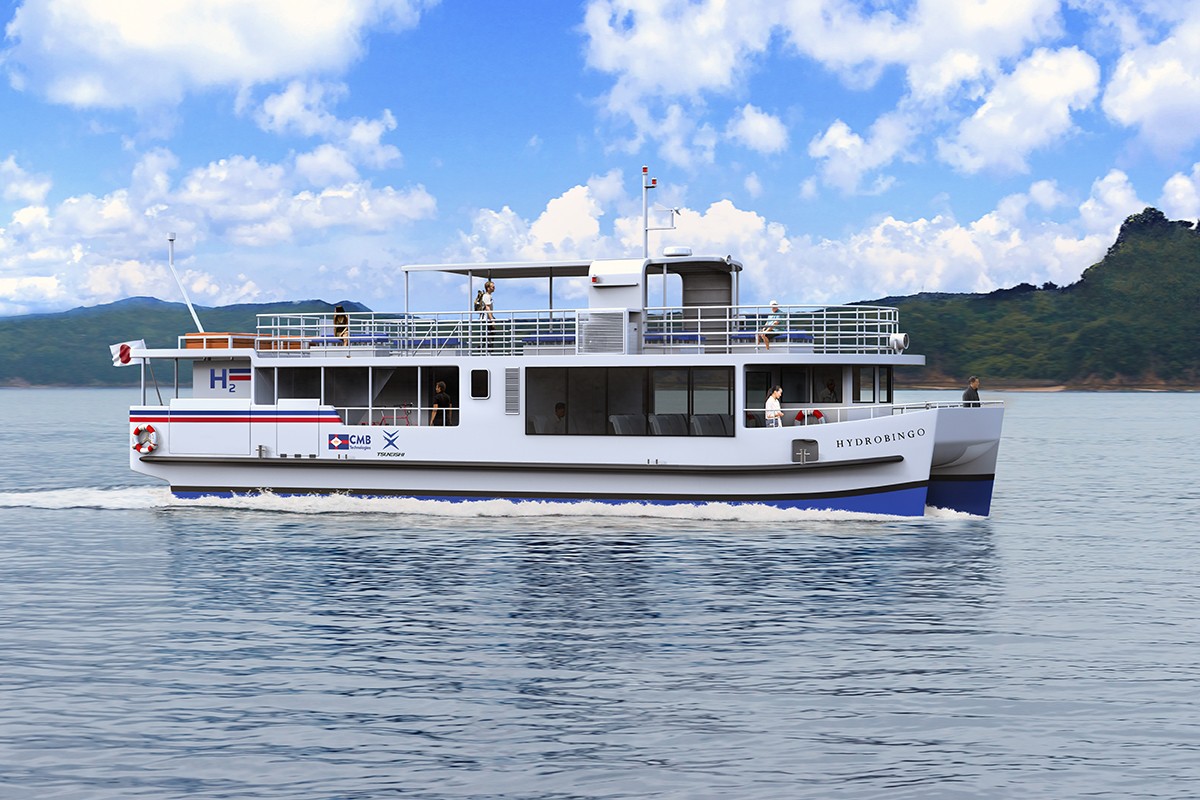 TSUNEISHI FACILITIES & CRAFT CO., LTD. (HQ: Urasaki-cho, Onomichi, Hiroshima, Japan; President: Jun Kambara) will build a hydrogen-powered coastal ferry with technology that enables the use of hydrogen fuel to power for commercial vessels.
This hydrogen-powered ferry will be developed jointly with the Belgian shipowner, Compagnie Maritime Belge, which has extensive knowhow in marine hydrogen systems. The companies will strive to propose technologies and operation methods to maximize the percentage of hydrogen by using the hydrogen-diesel dual fuel. It is planned that the ferry will be completed and operated in 2021 in Japan.
TSUNEISHI FACILITIES & CRAFT has been amassing experience in developing and building environmentally-friendly vessels, such as electric propulsion ships. It will leverage its cultivated technology to address the use of hydrogen fuel. It aims to build zero-emission ships that use hydrogen fuel as a means of transport and to provide a new energy option for shipping.
[Features of the hydrogen-powered ferry]
・Ship name: HydroBingo
・Main engine: Internal combustion dual fuel hydrogen-diesel engine
・Gross tonnage : about 19 tons
・Capacity: 80 passengers
■TSUNEISHI FACILITIES & CRAFT CO., LTD.
TSUNEISHI FACILITIES & CRAFT CO., LTD. is engaged in the building and repair of aluminum alloy vessels, general construction, and lifeboat maintenance and inspection. In our pursuit of safety and comfort for marine traffic and lifestyles through these businesses, we challenge ourselves to take on new initiatives that will be harmonious with the future and enable people to live pleasantly.
URL: http://tsuneishi-fc.com/
President: Jun Kambara
Business: Manufacture and repair of aluminum (light alloy) vessels, general construction, maintenance and inspection of lifeboats
Established: December 2010
Capital: 50 million yen
Number of employees: 51 (As of January 1, 2019)
Types of vessels built: Passenger ships, fishery patrol boats, etc.
Affiliate: TFC CO., LTD. http://touhoku-fc.com/
For inquiries, please contact:
Business Planning Group,
Management & Administration Dept.,
TSUNEISHI FACILITIES & CRAFT CO., LTD
081-84-873-5282
pr@tsuneishi.com